Close
Thinking ahead
Team building at institute level
GCE team
IMAP team
iMMC logo
MEED team
MEMA team
TFL team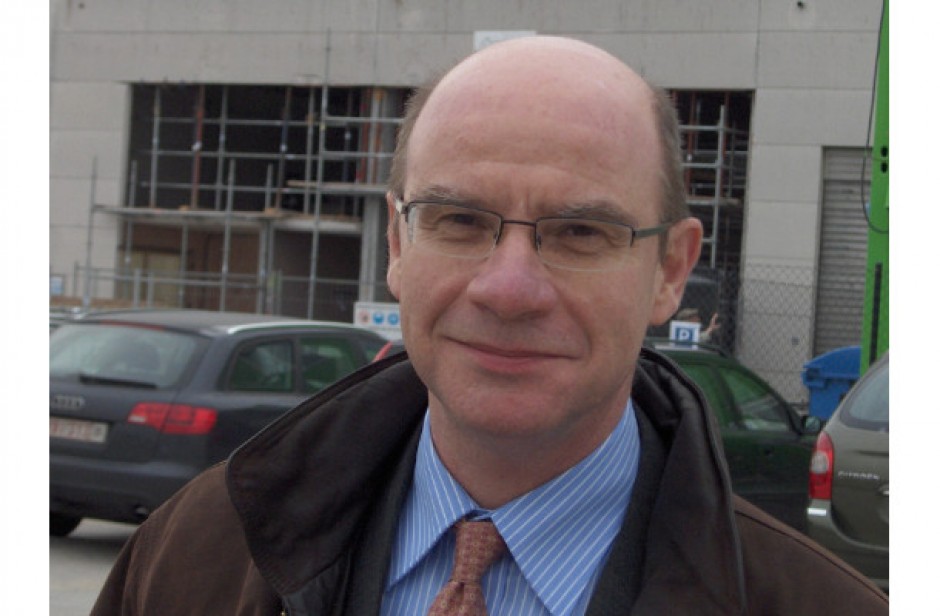 Alain Holeyman
Professor
Contact
Recent publications

- Pile driving into soft rock
- Pile dynamic testing
- Influence of geometrical anomalies on pile performance
- Vibratory installation of monopiles

IMMC main research direction(s):
Civil and environmental engineering

Keywords:
earthquake engineering
geotechnics, soil dynamics
granular materials

Research group(s): GCE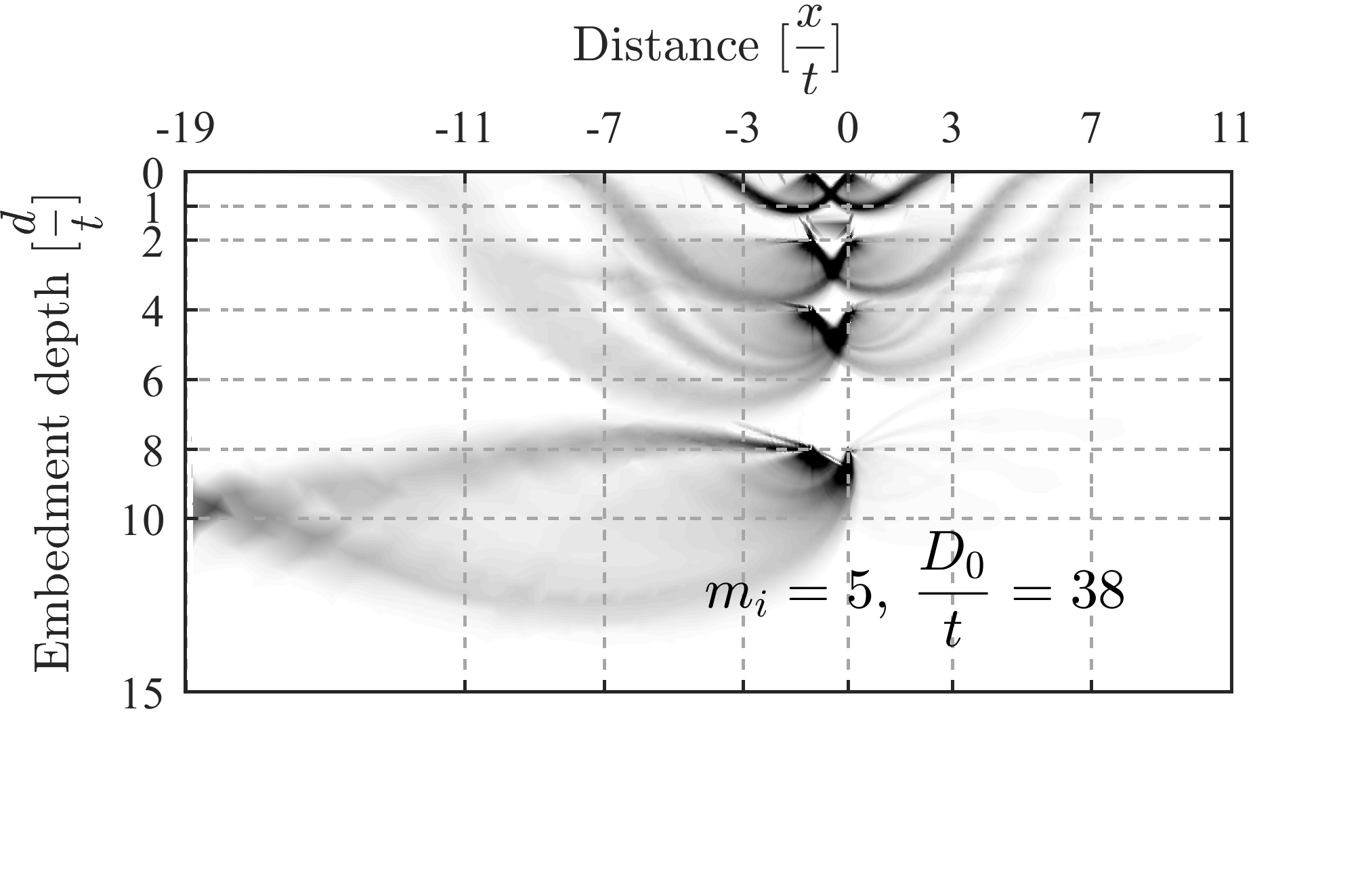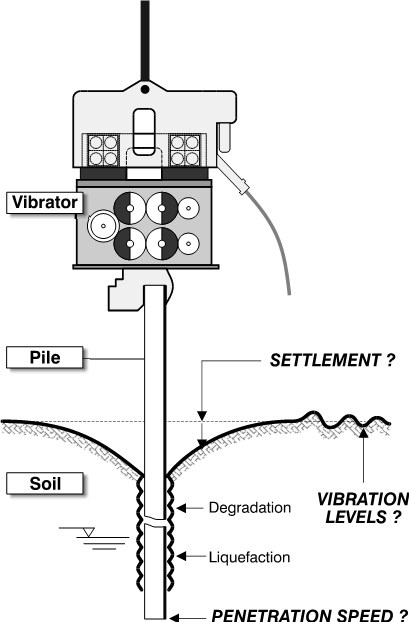 ---
PhD and Post-doc researchers under my supervision:
---
Fondytest spin-off
Henri de Chaunac de Lanzac de Montlogis

The context the Fondytest spin-off is the construction business, and in particular the foundations of new construction works. The objective of the spin-off is to offer quality assurance of newly built foundations thanks to a innovative dynamic load test device developed at UCL.
Numerical and experimental investigation of monopile driving resistance in carbonate rocks
Mustafa Jafari

-
Influence of imperfections on the static and dynamic responses of piles
Mohamed Ansriou

Today, many ways to design piles exist. Usually, the adopted method depends on the country where the piles are installed. Although the approach and the philosophy of design may vary, all design methods have one point in common: they all assume that "ideal" circumstances are fulfilled in the soil and in the pile itself. For example, most designers will assume that all soil layers are horizontal, that the founding conditions are identical below all piles, and that all piles in a group are flawless, elastic, and of equal geometry. The effects of the construction processes on the piles are also neglected most of the time. The proposed research has as main objective the examination of the possible effect of those imperfections on pile behavior. A part of the study will thus focus on field methods able to identify anomalies in piles and to qualify those anomalies as defaults, inasmuch they have an unacceptable influence on the pile behavior. Those studies should help designers identify and understand in what measure anomalies than can affect piles after their execution.
---
Recent publications
See complete list of publications
Journal Articles

1. Jafari, Mustafa; Gharsallaoui, Haythem; Victor, Karl Henry; Holeyman, Alain. End bearing response of open-ended pipe piles embedded in rock. In: International Journal of Rock Mechanics and Mining Sciences, Vol. 119, no.-, p. 46-57 (2019). doi:10.1016/j.ijrmms.2019.04.008. http://hdl.handle.net/2078.1/218685

2. Gharsallaoui, Haythem; Jafari, Mustafa; Holeyman, Alain. Cavity Expansion in Rock Masses Obeying the "Hoek–Brown" Failure Criterion. In: Rock Mechanics and Rock Engineering, Vol. 52, no. 19, p. 1-15 (2019). doi:10.1007/s00603-019-01920-7. http://hdl.handle.net/2078.1/219926

3. de Chaunac, Henri; Holeyman, Alain. Numerical analysis of the set-up around the shaft of a closed-ended pile driven in clay. In: Géotechnique, Vol. 68, no.4, p. 332-344 (2018). doi:10.1680/jgeot.16.p.229. http://hdl.handle.net/2078.1/228755

4. Holeyman, Alain; Whenham, Valérie. Critical Review of the Hypervib1 Model to Assess Pile Vibro-Drivability. In: Geotechnical and Geological Engineering : an international journal, Vol. 2017, no.2, p. 1-19 (21 March 2017). doi:10.1007/s10706-017-0218-8. http://hdl.handle.net/2078.1/184014

5. Denies, Nicolas; Holeyman, Alain. Shear strength degradation of vibrated dry sand. In: Soil Dynamics and Earthquake Engineering, Vol. 95, no.2017, p. 106-117 (2017). doi:10.1016/j.soildyn.2017.01.039. http://hdl.handle.net/2078.1/184012

6. de Chaunac, Henri; Holeyman, Alain. A Modified Case Method for Piles with Section Step Changes. In: Journal of Geotechnical and Geoenvironmental Engineering, Vol. 140, no. 1, p. 102-109 (2014). doi:10.1061/(ASCE)GT.1943-5606.0000983. http://hdl.handle.net/2078.1/130252

7. Denies, N.; Canou, J.; Roux, J.-N.; Holeyman, Alain. Vibrocompaction properties of dry sand. In: Canadian Geotechnical Journal, Vol. 51, no.4, p. 409-419 (2014). doi:10.1139/cgj-2012-0436. http://hdl.handle.net/2078.1/161726

8. Holeyman, Alain; Whenham, V. Axial Non-linear Dynamic Soil-Pile Interaction - Keynote. In: MATEC Web of Conferences, Vol. 16, no.Belhaq, p. 02005 (2014). doi:10.1051/matecconf/20141602005. http://hdl.handle.net/2078.1/161722

9. Allani, Malek; Holeyman, Alain. Flexural analysis in dynamic pinned head pile testing. In: Geotechnical and Geological Engineering : an international journal, Vol. 30, no.5, p. 59-70 (2014). doi:10.1007/s10706-013-9691-x. http://hdl.handle.net/2078.1/161724

10. Allani, Malek; Holeyman, Alain. Numerical evaluation of effects of nonlinear lateral pile vibrations on nonlinear axial response of pile shaft. In: Soils & Foundations, Vol. 53, no.3, p. 395-407 (Juin 2013). doi:10.1016/j.sandf.2013.04.002. http://hdl.handle.net/2078.1/130346



Conference Papers

1. Gharsallaoui, Haythem; Jafari, Mustafa; Holeyman, Alain. Bearing capacity of surface foundations resting on Hoek – Brown materials using equivalent Mohr – Coulomb parameters. In: Geotechnical Engineering foundation of the future. Vol. 978, no.9935, p. 1-8 (2019). doi:10.32075/17ECSMGE-2019-0808. http://hdl.handle.net/2078.1/227258

2. Hamdi, Sami; Holeyman, Alain. Numerical modeling of cylindrical cavity expansion in rock mass based on the Hoek-Brown yield criterion. In: International Symposium 60 years of pressuremeters, 2015, 978-9938-12-937-3, p. 189-196. http://hdl.handle.net/2078.1/161900

3. de Chaunac, Henri; Holeyman, Alain. Modelling the behaviour of a disk of clay during pile driving using hypoplasticity. In: Proceedings of the 23rd European Young Geotechnical Engineers Conference, 2014, 978-84-697-1036-4, p. 33-36. http://hdl.handle.net/2078.1/150568

4. Hamdi, Sami; Allani, Malek; Holeyman, Alain. Nonlinear response of pile-soil system under harmonic lateral loading. http://hdl.handle.net/2078.1/130342

5. Allani, Malek; Holeyman, Alain. Numerical developments of lateral pile-soil behaviour in pile driving. In: Testing and Design Methods for Deep Foundation IS-Kanazawa 2012, 2012, ISBN978-4-89010-597-7. http://hdl.handle.net/2078.1/130341

6. de Chaunac, Henri; Holeyman, Alain. Influence of an impedance change on SRD computation by the Case Method. In: Proceedings of the 9th International Conference on Testing and Design Methods for Deep Foundations, Kanasawa e-Publishing Co. Ltd.: Kakuma-machi, Japan, 2012, 978-4-89010-597-7, pp. 133-138. http://hdl.handle.net/2078.1/117767

7. Allani, Malek; Holeyman, Alain. Flexural behavior of piles in high strain dynamic testing. In: Testing and Design Methods for Deep Foundation IS-Kanazawa 2012, 2012, ISBN978-4-89010-597-7. http://hdl.handle.net/2078.1/130344

8. Puech, A.; Jardine, R.; Holeyman, Alain. SOLCYP: A-year Joint Industry Program on the Behavior of Piles under cyclic Loading. http://hdl.handle.net/2078.1/106557

9. Whenham, Valérie; Holeyman, Alain. Vibrodriving prediction models vs. experimental results. http://hdl.handle.net/2078.1/74632

10. Allani, Malek; Holeyman, Alain. Signal analysis of axial and flexural behaviour in high-strain dynamic pile testing. http://hdl.handle.net/2078.1/74638



Book Chapters

1. Holeyman, Alain; Peralta, Proserpine; Charue, Nicolas. Boulder-Soil-Pile Dynamic Interaction. In: Frontiers in Offshore Geotechnics III , CRC Press, 2015, p. 563-568. 978-1-138-02848-7. http://hdl.handle.net/2078.1/161942

2. Holeyman, Alain; Whenham, Valérie. Axial Non-linear Dynamic Soil-Pile Interaction. In: Structural Nonlinear Dynamics and Diagnosis , Springer, 2015, p. 305-334. ISBN 978-3-319-19851-4. doi:10.1007/978-3-319-19851-4. http://hdl.handle.net/2078.1/165142

3. Ballard, J.-C.; Delvosal, P.; Yonatan, P.; Holeyman, Alain; Kay, S.. Simplified equations for foundation punch-through sand into clay. In: Frontiers in Offshore Geotechnics II , Susan Gourvenec & Dave White, 2010, p. 655-660. 978-0-415-58480-7. http://hdl.handle.net/2078.1/74501

4. Fioravante, V.; Giretti, D.; Holeyman, Alain. Report on Discussion Session 2: Pile Testing Developments. In: Proceedings of the Vth International Geotechnical Seminar on Bored and Augered Piles , CRC Press: Leiden, The Netherlands, 2009, 13 p.. 978-0-415-47556-3. http://hdl.handle.net/2078.1/94797

5. Huybrechts, N.; Maertens, J; Holeyman, Alain. Belgian National Project on Screw Piles - Overview of the comparative load testing Program (Chapter I). In: Belgian National Project on Screw Piles - Overview of the comparative load testing Program (Chapter I) (Rapid Load Testing on Piles, Leiden; xxx), CRC Press, Balkema Book, 2009. 978-0-415-48297-4. http://hdl.handle.net/2078.1/74496

6. Whenham, Valérie; Holeyman, Alain; Schmitt. Optimisation of energy consumption during sheet pile vibratory-driving. In: The Singapore Engineer Magazine , The Institution of Engineers: Singapore, 2008. http://hdl.handle.net/2078.1/95211

7. Masoumi, H.; Degrande, G.; Holeyman, Alain. Numerical simulation of low strain dynamic pile tests. In: Proceedings of the 8th International Conference on the Application of Stress-Wave Theory to Piles , IOS Press: Amsterdam, The Netherlands, 2008. http://hdl.handle.net/2078.1/94666

8. Holeyman, Alain; Whenham, Valérie. Sheet pile vibro driving: Power pack - vibrator - sheet pile - soil interactions. In: Proceedings of the 8th International Conference on the Application of Stress-Wave Theory to Piles , IOS Press: Amsterdam, The Netherlands, 2008, p. 569-575. http://hdl.handle.net/2078.1/94646

9. Denies, Nicolas; Holeyman, Alain. Vibratory driving and segregation in granular matter. In: Proceedings of the 8th International Conference on the Application of Stress-Wave Theory to Piles , IOS Press: Amsterdam, The Netherlands, 2008, p. 549-557. http://hdl.handle.net/2078.1/94662

10. Whenham, Valérie; Holeyman, Alain. Sheet pile vibro driving: Assumptions vs. measurements. In: Proceedings of the 8th International Conference on the Application of Stress-Wave Theory to Piles , IOS Press: Amsterdam, The Netherlands, 2008. http://hdl.handle.net/2078.1/94656



Books

1. Gonin, H.; Holeyman, Alain; Rocher-Lacoste, F.. Vibratory Pile Driving and Deep Soil Compaction. Laboratoire Central des Ponts et Chaussées: Paris, 2006. 2-7208-2466-6. 400 pages. http://hdl.handle.net/2078.1/94347

2. Holeyman, Alain; Vanden Berghe, Jean-François; Charue, Nicolas. Vibratory Pile Driving and Deep Soil Compaction. Balkema Publishers: Lisse, 2002. 90-5809-521-5. 233 pages. http://hdl.handle.net/2078.1/94424

3. Holeyman, Alain. Screw Piles - Installation and design in stiff clays. Balkema Publishers: Lisse, 2001. 9058091929. 323 pages. http://hdl.handle.net/2078/94426