Close
Thinking ahead
Team building at institute level
GCE team
IMAP team
iMMC logo
MEED team
MEMA team
TFL team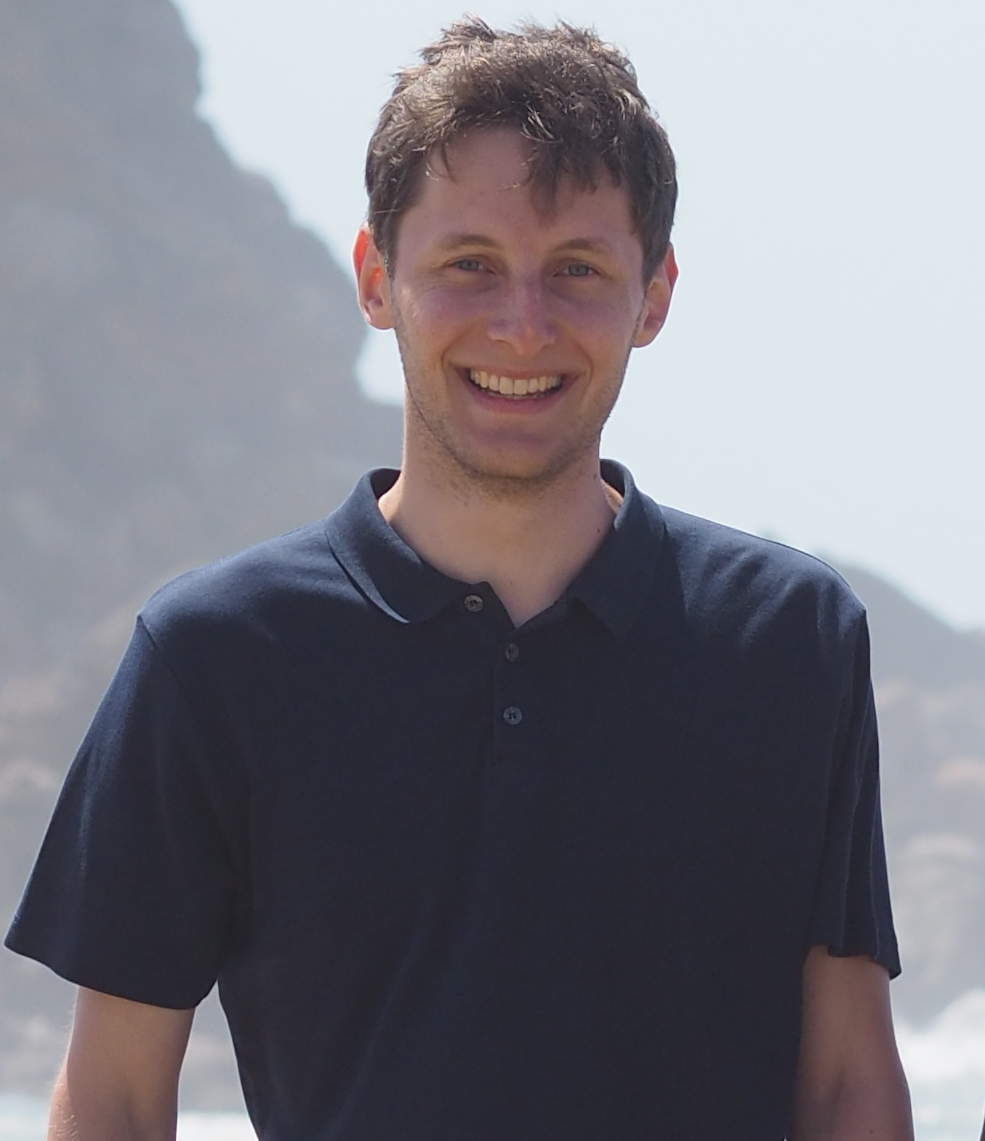 David Henneaux
PhD student
Mechanical Engineer at UCLouvain in 2017
Contact

Main project: Development of high-fidelity numerical methods for the simulation of the aerothermal ablation of space debris during atmospheric entry
Funding: FRIA
Supervisor(s): Philippe Chatelain

This project, lead in collabaration with the von Karman Institute (VKI) and Cenaero, aims at developing high-fidelity numerical methods for the simulation of the aerothermal ablation of space debris during an atmospheric entry.

The number of space debris orbiting the Earth is becoming increasingly problematic for the integrity of operational satellites and the future access to space. The many space debris mitigation projects currently under study require an accurate prediction of the degradation of these objects when they re-enter the atmosphere in order to comply with the severe re-entry safety requirements.

Dedicated engineering softwares are used to assess the survivability of these debris. However, the correlation-based models implemented in these software lack accuracy and they do not allow to gain insight into the complex flow phenomena taking place near the surface of the body, yet essential for the conception of new satellites designed for demise. That is why CFD methods are needed to study this complex situation. But the methods currently available rely on simplifying assumptions that compromise the reliability of the results.

The objective of this project is to develop new high-fidelity numerical methods able to deal with the presence of the three phases in the same domain and their complex interactions. They will be grouped into the ARGO code under development at CENAERO, VKI, and UCLouvain, which relies on the discontinuous Galerkin method. To do so, a highly-accurate multiphase method coupled with evaporation and surface tension models and based on a sharp interface approach will be employed for the treatment of the gas-liquid interface, while a state of the art melting method accounting for the diffuse character of the liquid-solid interface will be considered. Both methods will be built to work with multicomponent compressible equations. The code will then be validated with experimental data from the VKI Plasmatron facility.

IMMC main research direction(s):
Computational science
Fluid mechanics

Keywords:
high-order cfd, ablation
two-phase flows

Research group(s): TFL
Collaborations: Collaboration with the von Karman Institute and Cenaero. My co-supervisor is Thierry Magin, from VKI.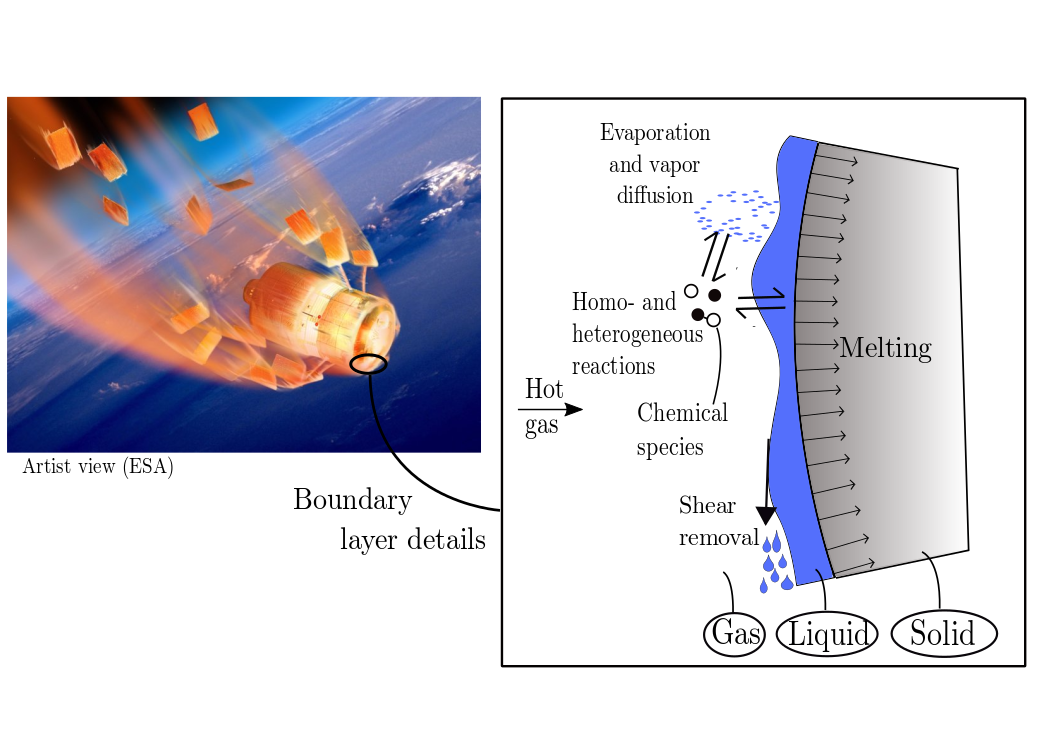 Recent publications
See complete list of publications
Conference Papers

1. Henneaux, David; Schrooyen, Pierre; Arbaoui, Larbi; Chatelain, Philippe; Magin, Thierry. A High-Order Level-Set Method Coupled with an Extended Discontinuous Galerkin Method for Simulating Moving Interface Problems. In: AIAA AVIATION 2021 FORUM. Vol. ISBN: 978-1-62410-610-1, p. 2742 (2021). American Institute of Aeronautics and Astronautics, Inc. 2021 xxx. doi:10.2514/6.2021-2742. http://hdl.handle.net/2078.1/250207

2. Henneaux, David; Schrooyen, Pierre; Barros Dias, Bruno; Turchi, Alessandro; Magin, Thierry; Chatelain, Philippe. Extended Discontinuous Galerkin Method for Solving Gas-Liquid Compressible Flows with Phase Transition. In: AIAA AVIATION 2020 FORUM, American Institute of Aeronautics and Astronautics, Inc. 2020, 978-1-62410-598-2, p. 2971 xxx. doi:10.2514/6.2020-2971. http://hdl.handle.net/2078.1/232776

3. Henneaux, David; Schrooyen, Pierre; Barros Dias, Bruno; Turchi, Alessandro; Magin, Thierry; Chatelain, Philippe. Towards a High-Fidelity Multiphase Solver with Application to Space Debris Aerothermal Ablation Modeling. In: AIAA Aviation 2019 Forum - Thermophysics Proceedings, American Institute of Aeronautics and Astronautics, 2019, 978-1-5108-9320-7 xxx. doi:10.2514/6.2019-2876. http://hdl.handle.net/2078.1/225378

4. Caprace, Denis-Gabriel; Henneaux, David; Chatelain, Philippe; Winckelmans, Grégoire. Space Developing Shear Layer with Weak Inflow Turbulence. 2017 xxx. doi:10.1103/aps.dfd.2017.gfm.v0028. http://hdl.handle.net/2078.1/195507