Close
Thinking ahead
Team building at institute level
GCE team
IMAP team
iMMC logo
MEED team
MEMA team
TFL team
Hervé Jeanmart
Professor
Contact
Recent publications

obtained a mechanical engineering degree from UCL in 1996 and then his PhD in fluid mechanics in 2002 from the same University. After a post-doctoral experience at the University of Stuttgart (team of Prof. Weigand) in 2003 on the internal cooling of gas turbines, he came back at UCL as an associate professor in 2004.

His teaching activities cover basic and applied thermodynamics, internal combustion engines and renewable energy.

His research activities cover topics related to combustion, and more specifically, biomass thermochemical conversion including gasification, combustion and operationnal issues, combustion of gases in HCCI engines and combustion kinetics. Recently, he started a new interdisciplinary activity on the Energy Return on Investment of renewable energy and its impact on the society.

Research collaboration includes ULB, VUB, Umons, CIRAD, CEA, University of Lille and University of Orléans. He also collaborates with the University of Kinshasa, the University of Ouagadougou and the 2iE.ng activities cover basic and applied thermodynamics, internal combustion engines and renewable energy.


IMMC main research direction(s):
Energy

Keywords:
reacting flows
thermal engines

Research group(s): TFL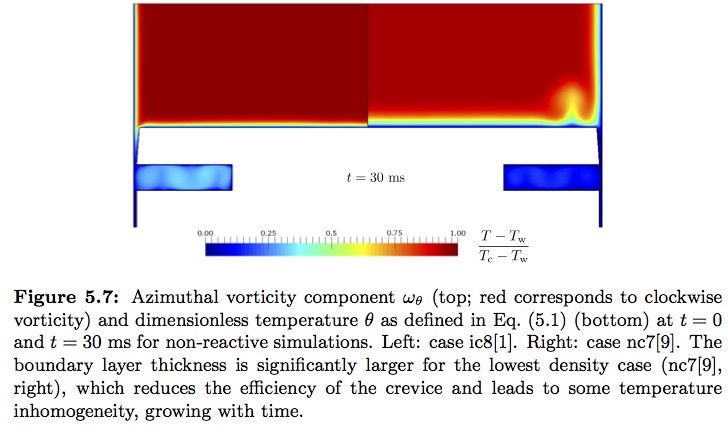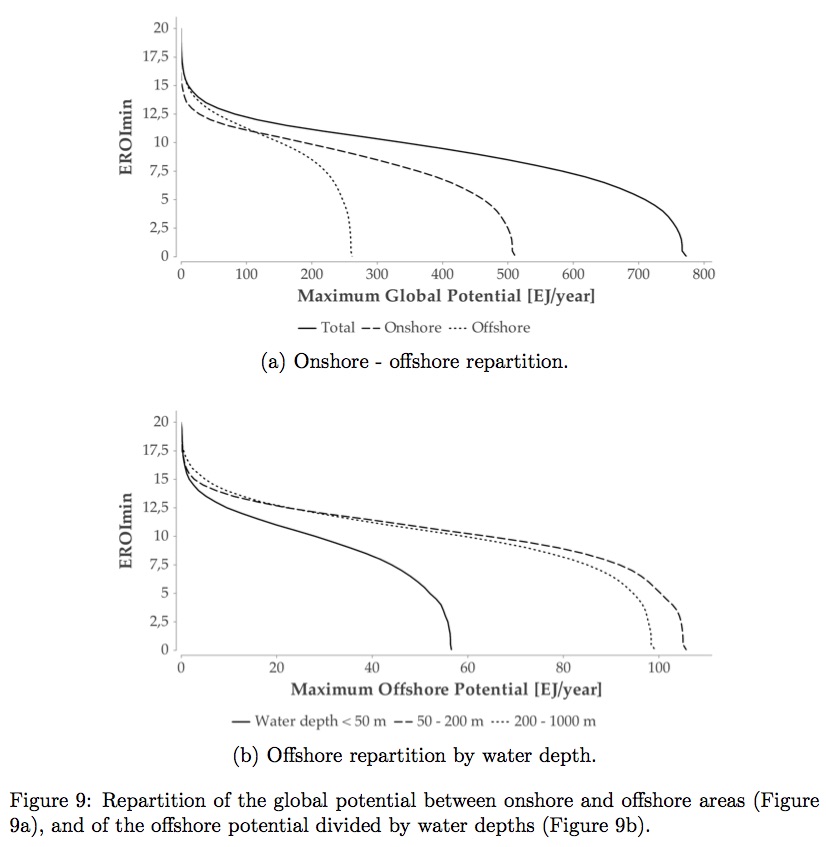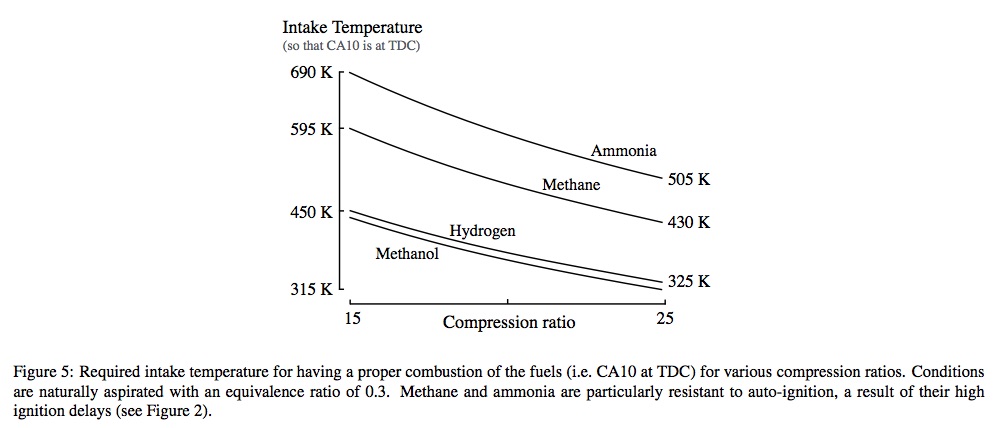 ---
PhD and Post-doc researchers under my supervision:
---
Fuel resilient cogeneration system based on HCCI engines
Maxime Pochet
Impacts of energy efficiency and energy availability on economic growth
Elise Dupont

I am working on the link between energy availability and accessibility and economic growth. To do so, I study the concept of Energy Return on Investment (EROI), which is the ratio of the energy that is produced by an energy conversion device throughout its lifetime to all the energy inputs that were invested from the extraction of raw materials to the end-of-life treatment of the facility. It is the best indicator to assess the quality and sustainability of an energy project, without any economic distorsion. Easy access to high EROI resources allowed our modern societies to develop their economic activities. However, even taking into account the technological progress, the amount of high EROI resources is decreasing because : (i) EROI of fossil fuels is declining over time, (ii) renewable alternatives have lower EROIs than traditional fossil fuels and (iii) EROI of renewable alternatives is declining with their spatial expansion.

I am developing a methodology to estimate the dynamic function for the evolution of the EROI of different renewable energy sources (wind, solar and biomass) with the cumulated annual production, in order to be able to accurately estimate the evolution of the EROI of the future energy system.
BEST
Véronique Dias

obtained her PhD at UCL in 2003, then worked as Postdoctoral Researcher at the Laboratoire de Physico-Chimie de la Combustion (Faculty of Science). In 2009, she moved to the Institute of Mechanics, Materials and Civil Engineering, and since 2012, she has a position of Research Associate. In 2015, she obtained her HDR (Habilitation à Diriger la Recherche) at the Université of Orléans (France).
Her research interests cover the combustion and kinetics of alternative fuels by the elaboration of kinetic models for hydrocarbons and oxygenated species. These projects in combustion include both experimental and numerical parts. They are contributions to the IEA (International Energy Agency) Implementing Agreement for Energy Conservation and Emission Reduction in Combustion.
In 2016-2018, Véronique Dias also worked on a project on energy storage, and more specifically, in chemical form.
In the BEST project, she holds the management and coordination that support all the activities to be developed during the project by providing the necessary tools, methods and governing structure.
Energy system modelling
Gauthier Limpens

The transition towards more sustainable, fossil-free energy systems is interlinked with a high penetration of stochastic renewables, such as wind and solar.

Integrating these new energy resources and technologies will lead to profound structural changes in energy systems, such as an increasing need for storage and a radical electrifcation of the heating and mobility sectors.

To capture the increasing complexity of such future energy systems, new

flexible and open-source optimization modelling tools are needed.
In collaboration with EPFL (Ecole Polytechnique Fédérale de Lausanne), we develop EnergyScope, a new open-source energy model for strategic energy planning of urban and national energy systems.

We applied our methodolgy to Switzerland and Belgium. During the end of the thesis, we are developping a transition pathway model representing the transition from 2015 until a long term target (such as 2050) with intermediary steps. The technologies merit order and the total cost of the transition will be key results.
In addition, other studies are under investigation (by master thesis or myself) about more countries, a multi-cells versions, an urban version, model coupling (EnergyScope-DispaSET), create an educational interface for citizens and policy makers or apply the model for uncertainty characterisation.
Conception thermique et mécanique d'un réacteur de gazéification pour une fabrication en Afrique de l'Ouest
Laetitia Zoungrana

L'Afrique de l'Ouest connait une demande énergétique assez importante car nombreux sont les individus et les ménages vivant en zones rurales et ayant de multiples besoins énergétiques non satisfaits notamment pour la cuisine, l'éclairage et les télécommunications. Au Burkina Faso, le taux d'électrification en 2017 a été estimé à 18%. Le gap à couvrir nécessite en plus du réseau national d'approvisionnement électrique, la mise au point de petite unités de production énergétique qui pourront répondre au besoin croissant. Ces unités devront surtout être facilement adoptées par les populations locales tout en répondant aux critères d'énergie durable. Dans cet élan, de nombreux projets d'installation de plateformes photovoltaïques ont vu le jour. Cependant, des pays comme le Burkina Faso regorgent un grand potentiel de biomasse à savoir les résidus agricoles qui pour certains ne font l'objet d'aucune valorisation énergétique. Dans cette optique, la gazéification de la biomasse s'avère être un très bon moyen de production énergétique. Ainsi, des projets de gazéification ont précédemment été déployés mais se sont pour la plupart murés par un échec. En effet, il s'agit soit de technologies importées et mal maitrisées par les utilisateurs locaux ce qui freine leur adoption ; ou de technologies fabriquées artisanalement et qui rencontrent d'évidents problèmes structurels lors de leur fonctionnement. Ces problèmes sont par exemple des fuites de gaz ou des fissures du réacteur pouvant mettre en danger la santé des utilisateurs. Au vu de ces difficultés qui empêchent l'assise de la technologie de gazéification, prend sens cette étude qui contribuera au développement de la filière de gazéification de résidus agricoles comme source d'énergie thermique et électrique de qualité. Il s'agit principalement de concevoir et réaliser un réacteur de gazéification avec les moyens locaux à l'Afrique occidentale. Ceci en prenant en considération le besoin énergétique, la sécurité et la durabilité du réacteur ainsi que des critères de conception pour une maitrise et une familiarisation intuitive avec le dispositif. Afin d'atteindre l'objectif visé, une méthodologie de conception mécanique sera élaborée, dans un premier temps, afin de repenser dans le détail la fabrication du prototype. Ensuite, une modélisation de la conversion thermochimique de la biomasse ainsi qu'une modélisation de la cinétique chimique et des phénomènes physiques dans le réacteur seront effectuées afin de guider la conception pour aboutir à la fabrication d'un réacteur de gazéification répondant aux besoins des populations ouest africaines.
Improvement of gas quality in small-scale biomass gasification facilities through steam injection
Arnaud Rouanet

Biomass, as a renewable fuel, can be converted in a gasifier to produce a synthetic gas that is easier to transport and has a wider range of applications than solid biomass, including bio-fuels, chemicals or energy production.
In order to improve the quality of the produced gases, we will investigate how steam can be used instead of air as the oxidizing agent, to limit the syngas dilution with inert nitrogen and increase its heating value. The project will focus on improving an existing small-scale two-stage gasification unit owned by UCL, on which ad-hoc modifications will be brought and experimental campaigns will be performed.
Theoretical calculations and literature reviews will be performed to confirm and precise the potential for improvement of syngas composition. The design and ideal location of steam injection points will be studied, and experiments will be conducted on the modified gasifier to complement the theoretical calculations. Advanced tools and methods will be used for the characterisation of the syngas composition, to increase the accuracy of the experimental results. Finally, a numerical model of the gasification process will possibly come as complement for a more accurate prediction and confirmation of the experimental results.
This research project will take place in the frame of the project ENERBIO, in collaboration with ULB, UMons and CRA-W.
Optimized and robust energy transition pathway for Belgium through uncertainty quantification
Xavier Rixhon
---
Recent publications
See complete list of publications
Journal Articles

1. Dupont, Elise; Koppelaar, Rembrandt; Jeanmart, Hervé. Global available solar energy under physical and energy return on investment constraints. In: Applied Energy, Vol. 257 (2020). doi:10.1016/j.apenergy.2019.113968 (Accepté/Sous presse). http://hdl.handle.net/2078.1/221347

2. Cafiero Marianna; Dias, Véronique; Stagni Alessandro; Nguyen P. D.; Nowakowska M.; Coussement Axel; Jeanmart, Hervé; Parente Alessandro. The effect of benzene on NOx formation in low-pressure stoichiometric H2/CH4/CO/C6H6/air flames. In: Proceedings of the Symposium on Combustion, (2020). (Soumis). http://hdl.handle.net/2078.1/223311

3. Harouna, Ibrahim G.; Berger, Benjamin; Jeanmart, Hervé; Sanogo, Oumar; Daho, Tizane; Ouiminga, Salifou K.; Koulidiati, Jean. Experimental study of the co-gasification of wood and polyethylene in a two-stage gasifier. In: Energy Science & Engineering, , no.00, p. 1-13 (2020). doi:10.1002/ese3.667. http://hdl.handle.net/2078.1/228153

4. Dias, Véronique; Pochet, Maxime; Contino, Francesco; Jeanmart, Hervé. Energy and economic costs of chemical storage. In: Frontiers in Mechanical Engineering, Vol. 6:21 (2020). doi:10.3389/fmech.2020.00021. http://hdl.handle.net/2078.1/223344

5. Boveroux, F.; Cassiers, S.; Buekenhoudt, P.; Chavatte, L.; De Meyer, P.; Jeanmart, Hervé; Verhelst, S.; Contino, Francesco. Feasibility study of a new test procedure to identify high emitters of particulate matter during periodic technical inspection. In: SAE World Congress Experience, WCX 2019, Vol. 2019-April, no. April (2019), p. il (2019). doi:10.4271/2019-01-1190. http://hdl.handle.net/2078.1/219583

6. Pochet, Maxime; Dias, Véronique; Moreau, Bruno; Foucher, Fabrice; Jeanmart, Hervé; Contino, Francesco. Experimental and numerical study, under LTC conditions, of ammonia ignition delay with and without hydrogen addition. In: Combustion Institute. Proceedings, Vol. 37, p. 621-629. doi:10.1016/j.proci.2018.05.138; 10.1016/j.proci.2018.05.138. http://hdl.handle.net/2078.1/199189

7. Limpens, Gauthier; Jeanmart, Hervé; Stefano Moret; François Maréchal. EnergyScope TD: a novel open-source model for regional energy systems. In: Applied Energy, Vol. 255 (2019). doi:10.1016/j.apenergy.2019.113729. http://hdl.handle.net/2078.1/218562

8. Pochet, Maxime; Jeanmart, Hervé; Contino, Francesco. Uncertainty quantification from raw measurements to post-processed datas : a general methodology and its application to an homogeneous-charge compression-ignition engine. In: International Journal of Engine Research,. doi:10.1177/1468087419892697. http://hdl.handle.net/2078.1/224804

9. Limpens, Gauthier; Jeanmart, Hervé; Maréchal, François. Belgian Energy Transition: What Are the Options?. In: Energies, Vol. 13, no.261 (2020). doi:10.3390/en13010261. http://hdl.handle.net/2078.1/224803

10. Boveroux, F.; Cassiers, S.; Buekenhoudt, P.; Chavatte, L.; De Meyer, P.; Jeanmart, Hervé; Verhelst, S.; Contino, Francesco. Feasibility study of a new test procedure to identify high emitters of particulate matter during periodic technical inspection. In: SAE World Congress Experience, WCX 2019, Vol. 2019-April, no. April (2019), p. il (2019). doi:10.4271/2019-01-1190. http://hdl.handle.net/2078.1/219514



Patents

1. Vanzieleghem, Thomas; Mahillon, Jacques; Degand, Simon; Jeanmart, Hervé; Dupont-Gillain, Christine C.; Ladeuze, Sandy. Fluidic device for studying of surface-dwelling multicellular layers and microbial biofilms. http://hdl.handle.net/2078.1/144815 http://hdl.handle.net/2078.1/144815



Conference Papers

1. Rixhon, Xavier; Limpens, Gauthier; Verleysen, Kevin; Coppitters, Diederik; Jeanmart, Hervé; Contino, Francesco. Uncertainty quantification of energy systems. http://hdl.handle.net/

2. Limpens, Gauthier; Rixhon, Xavier; Contino, Francesco; Jeanmart, Hervé. The role of renewable fuels in low carbon societies. http://hdl.handle.net/

3. Limpens, Gauthier; Jeanmart, Hervé; Stefano moret; Giangranco Guidati; Xiang Li; François Maréchal. The role of storage in the Swiss energy transition. In: Proceedings of the 32nd International Conference on Efficiency, Cost, Optimization, Simulation and Environmental Impact of Energ. Vol. 1, no.1, p. 761-774 (2019). http://hdl.handle.net/2078.1/218561

4. Pochet, Maxime; Jeanmart, Hervé; Contino, Francesco. The use of ammonia in HCCI piston engines. http://hdl.handle.net/2078.1/219604

5. Cafiero Marianna; Dias, Véronique; Stagni, Alessandro; Jeanmart, Hervé; Coussement, Axel; Parente, Alessandro. NO formation in low-pressure, premixed laminar H2/CH4/CO/O2/N2 flames in presence of benzene. http://hdl.handle.net/2078.1/212891

6. Dupont, Elise; Jeanmart, Hervé. Global potential of wind and solar energy with physical and Energy Return on Investment (EROI) constraints; application at the European level (EU 28 countries). http://hdl.handle.net/2078.1/220138

7. Limpens, Gauthier; Jeanmart, Hervé. Quantification of electricity storage needs for Belgium energy transition: a sensitivity analysis based on EROI. In: proceedings of the 31st International Conference on Efficiency, Cost, Optimization, Simulation and Environmental Impact of Energ. Vol. 31 (2018). http://hdl.handle.net/2078.1/218559

8. Marianna Cafiero; Dias, Véronique; Jeanmart, Hervé; Axel Coussement; Alessandro Parente. Investigation of NO Formation in Premixed Flat H2/CH4/CO/O2/N2 and H2/CH4/CO/O2/N2/C6H6 Fames at Low Pressure. http://hdl.handle.net/2078.1/198947

9. Pochet, Maxime; Dias, Véronique; Bruno Moreau; Fabrice Foucher; Jeanmart, Hervé; Contino, Francesco. Experimental and numerical study, under LTC conditions, of ammonia ignition delay with and without hydrogen addition. In: Combustion Institute. Proceedings. Elsevier Inc.: Philadelphia, 2018. http://hdl.handle.net/2078.1/198741

10. Marianna Cafiero; Dias, Véronique; Stefanie Van Damme; Jeanmart, Hervé; Axel Coussement; Alessandro Parente. NO Formation in Premixed Flat H2/CH4/CO/O2/N2 and H2/CH4/CO/O2/N2/C6H6 Flames at Low Pressure. http://hdl.handle.net/2078.1/198738



Book Chapters

1. Jeanmart, Hervé; Navez, Frédéric; Seynhaeve, Jean-Marie. Use of CFD FLUENT code to simulate the air flow through a wood particles bed for the design of large downdraft gasifiers. In: Science in Thermal and Chemical Biomass Conversion , CPL Press: United Kingdom, 2006, p. 1-965. 1-872691-97-8. http://hdl.handle.net/2078.1/73505

2. Winckelmans, Grégoire; Wray, Alan A.; Jeanmart, Hervé; Carati, Daniele; Geurts, Bernard J.. Tensor-diffusivity mixed model : balancing reconstruction and truncation. In: Modern Simulation Strategies for Turbulent Flows , Kluwer Academic Publishers, 2001, 344 p.. 978-1-930217-04-1. http://hdl.handle.net/2078.1/73262



Working Papers

1. De Schutter, Olivier; Bui, Sibylle; Cassiers, Isabelle; Dedeurwaerdere, Tom; Galand, Benoît; Jeanmart, Hervé; Nyssens, Marthe; Verhaegen, Etienne. Construire la transition par l'innovation locale : le cas de la Vallée de la Drôme. (xxx), 2016. 29 p. http://hdl.handle.net/2078.1/179168



Dissertations

1. Jeanmart, Hervé. Investigation of novel approaches and models for large-eddy simulation of turbulent flows, prom. : Winckelmans, Grégoire, 2002. https://hdl.handle.net/2078.1/206202