Close
Thinking ahead
Team building at institute level
GCE team
IMAP team
iMMC logo
MEED team
MEMA team
TFL team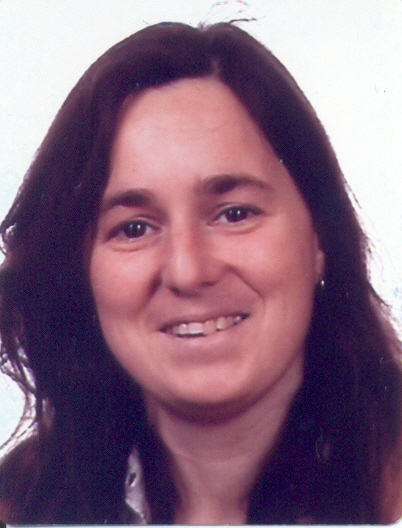 Sandra Soares Frazao
Professor
Contact
Recent publications

- Sediment transport under fast transient flow conditions: experimental measurement of the velocity profile, characterisation of the bed shear stress at the interface between the clear-water flow and the moving sediment, determination of the critical shear stress leading to grain entrainment;
- Flood propagation in urban areas: modelling using a porosity-concept;
- Numerical modelling (depth-averaged) of morphological processes in fluvial hydraulics, application to laboratory-scale flows and to larger scales (real cases);
- Scientific cooperation with Haiti about floods: field measurements of topography, bathymetry, water levels and discharge using UAV-based photogrammetry; numerical simulation of flood events including sediment transport and morphological evolution; use of GIS for vulnerability and hazard mapping.

IMMC main research direction(s):
Civil and environmental engineering
Fluid mechanics

Keywords:
geophysical and environmental fluid dynamics
fluvial hydraulics

Research group(s): GCE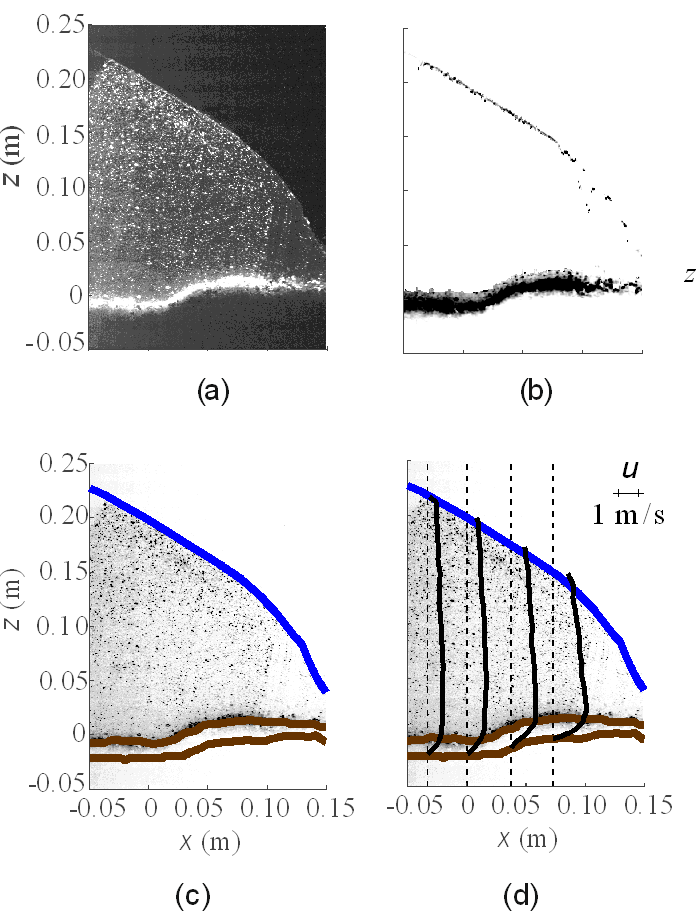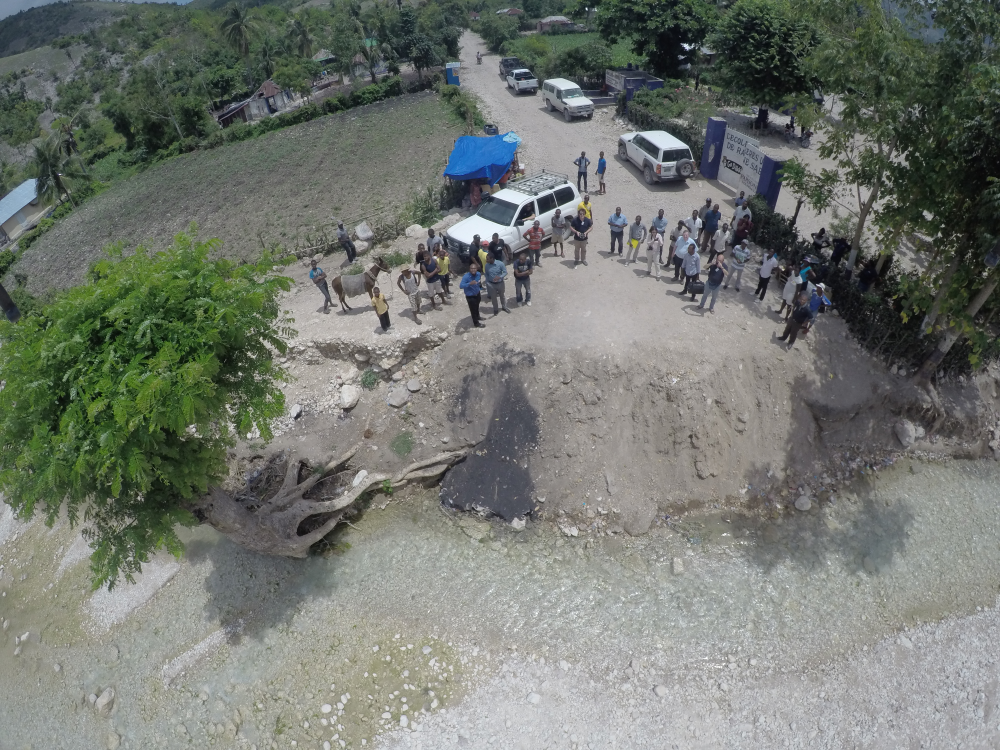 ---
PhD and Post-doc researchers under my supervision:
---
Rivers and floods. A challenge : to develop academics solutions in response to people's concerns. A case study : Haiti.
Olivier Carlier d'Odeigne

Gerardson Mathieu

L'objectif de ce projet est de développer une méthodologie d'aide à la décision pertinente dans le
contexte haïtien, afin de pouvoir proposer aux populations des solutions techniques adaptées à leur
situation et à leurs besoins. Afin d'atteindre cet objectif, le travail se poursuivra en parallèle selon un
volet technique et un volet anthropologique. Le volet technique vise à compléter un modèle existant
de la rivière Cavaillon par des mesures de terrain et d'y étudier le transport solide et les évolutions
morphologiques. Le volet anthropologique vise quant à lui à comprendre le processus de gestion du
milieu fluvial par la population riveraine.
Morphological impact of dam-flushing
Robin Meurice

An important number of dams worldwide face sedimentation issues, leading to a decrease in their reservoir capacity and hence, many difficulties to properly satisfy to their different functions (e.g. water distribution, flood management, hydroelectricity production). To overcome these problems, we can proceed to dam flushing operations, transporting huge amounts of sediment downstream of the dam. Nevertheless, these operations can be harmful to the environment, the living organisms and the human infrastructures if not properly handled. For that reason, this thesis aims at developing a numerical model capable of accurately predicting the sediment deposition downstream of a dam after flushing operations. In order to do so, several mathematical models shall be implemented, among which a two-phase two-layer model, and laboratory experiments shall be run. The numerical model will then be confronted with the data collected from the experiments. Finally, the model will be tested with real-case data collected in situ near Lyon, France.
Numerical and experimental modeling of breaching of earthen embankments
Masoumeh Ebrahimi

Embankments failures can have devastating impacts. Therefore, proper risk assessment requires a

reliable description of the breaching process, flow hydrograph and downstream inundation. In

this project, medium and large‐scale experiments of breaching due to overtopping will be

conducted and monitored using digital imaging techniques. An existing numerical simulation tool

will be improved to represent the whole process, including the flow through the embankment.
Development, diffusion and set up of a collaborative project for the development of applications aimed at flow measurements and simulations in rivers.
Pierre-Yves Gousenbourger

The contribution consists in the set-up of a sharing platform dedicated to applications for flow measurements and simulations in rivers under an open-source license. In the same time, I will provide collaborative and management tools to organize and share code developed in the team for several flows : hydrodynamics, sediment transportation, morphological evolution, urban floods,…
---
Recent publications
See complete list of publications
Journal Articles

1. Meurice, Robin; Martínez-Aranda, Sergio; Ebrahimi, Masoumeh; García-Navarro, Pilar; Soares Frazao, Sandra. Laser Profilometry to measure the bed evolution in a dam-break flow. In: Journal of Hydraulic Research, (2022). doi:10.1080/00221686.2022.2059584 (Accepté/Sous presse). http://hdl.handle.net/2078.1/258961

2. Sergio Martínez-Aranda; Robin Meurice; Soares Frazao, Sandra; Pilar García-Navarro. Comparative Analysis of HLLC- and Roe-Based Models for the Simulation of a Dam-Break Flow in an Erodible Channel with a 90° Bend. In: Water, Vol. 13, no.13, p. 1840 (2021). doi:10.3390/w13131840. http://hdl.handle.net/2078.1/248919

3. Le, Hoang-Anh; Gratiot, Nicolas; Santini, William; Ribolzi, Olivier; Tran, Duc; Meriaux, Xavier; Deleersnijder, Eric; Soares Frazao, Sandra. Suspended sediment properties in the Lower Mekong River, from fluvial to estuarine environments. In: Estuarine, Coastal and Shelf Science, Vol. 233, p. 106522 (2019). doi:10.1016/j.ecss.2019.106522. http://hdl.handle.net/2078.1/223493

4. Pham Van, Chien; de Brye, Benjamin; de Brauwere, Anouk; Hoitink, A.J.F. (Ton); Soares Frazao, Sandra; Deleersnijder, Eric. Numerical Simulation of Water Renewal Timescales in the Mahakam Delta, Indonesia. In: Water, Vol. 12, no.4, p. 1017 (2020). doi:10.3390/w12041017. http://hdl.handle.net/2078.1/229211

5. Le, Hoang-Anh; Lambrechts, Jonathan; Ortleb, Sigrun; Gratiot, Nicolas; Deleersnijder, Eric; Soares Frazao, Sandra. An implicit wetting–drying algorithm for the discontinuous Galerkin method: application to the Tonle Sap, Mekong River Basin. In: Environmental Fluid Mechanics, (2020). doi:10.1007/s10652-019-09732-7. http://hdl.handle.net/2078.1/224836

6. Meurice, Robin; Soares Frazao, Sandra. A 2D HLL-based weakly coupled model for transient flows on mobile beds. In: Journal of Hydroinformatics, Vol. 22, no.5, p. 1351-1369 (2020). doi:10.2166/hydro.2020.033. http://hdl.handle.net/2078.1/231667

7. Soares Frazao, Sandra. Review of imaging-based measurement techniques for free surface flows involving sediment transport and morphological changes. In: Journal of Hydroinformatics, Vol. 22, no.5, p. 958-971 (2020). doi:10.2166/hydro.2020.026. http://hdl.handle.net/2078.1/239801

8. Fent, Ilaria; Zech, Yves; Soares Frazao, Sandra. Dam-break flow experiments over mobile bed: velocity profile. In: Journal of Hydraulic Research, Vol. 57, no. 1, p. 131-138. doi:10.1080/00221686.2018.1444677. http://hdl.handle.net/2078.1/199950

9. Aleixo, Rui; Soares Frazao, Sandra; Zech, Yves. Statistical analysis methods for transient flows – the dam-break case. In: Journal of Hydraulic Research, Vol. 57, no. 5, p. 688-701 (2019). doi:10.1080/00221686.2020.1780505. http://hdl.handle.net/2078.1/225038

10. Joseph, Adermus; Gonomy, Nyankona; Zech, Yves; Soares Frazao, Sandra. Modelling and analysis of the flood risk at Cavaillon City, Haiti. In: La Houille Blanche, Vol. 2018, no.2, p. 68-75 (2018). doi:10.1051/lhb/2018020. http://hdl.handle.net/2078.1/199949



Conference Papers

1. Meurice, Robin; Soares Frazao, Sandra. A Two-Phase/Two-Layer Model for Fast and Heavily Loaded Transient Flows. 2022 xxx. http://hdl.handle.net/2078.1/262440

2. Draoui, Insaf; Lambrechts, Jonathan; Legat, Vincent; Soares Frazao, Sandra; Hoitink Ton; Deleersnijder, Eric. Discontinuous Galerkin method for 1D shallow water models. 2021 xxx. http://hdl.handle.net/2078.1/246503

3. Meurice, Robin; Soares Frazao, Sandra. Comparison of coupled and weakly coupled HLLC based finite-volume schemes for dam-break flows on mobile bed. 2021 xxx. http://hdl.handle.net/2078.1/243667

4. Le, Hoang Anh; Lambrechts, Jonathan; Deleersnijder, Eric; Soares Frazao, Sandra; Gratiot, Nicolas; Ortleb, Sigrun. Numerical modelling of flow dynamics in the Tonle Sap by means of a discontinuous Galerkin finite-element model. In: River Flow 2020, Taylor & Francis Group: London, 2020, 978-0-367-62773-7, p. 1-7 xxx. http://hdl.handle.net/2078.1/231575

5. Draoui, Insaf; Lambrechts, Jonathan; Legat, Vincent; Soares Frazao, Sandra; Hoitink, Ton (A.J.F.); Deleersnijder, Eric. Discontinuous Galerkin method for 1D river flows. In: River Flow 2020, Taylor & Francis Group: London, 2020, 978-0-367-62773-7, p. 1-8 xxx. http://hdl.handle.net/2078.1/231565

6. Joseph, Adermus; Mathieu, Gerardson; Gonomy, Nyankona; Carlier d'Odeigne, Olivier; Zech, Yves; Soares Frazao, Sandra. HOW TO CHARACTERIZE THE RESILIENCE OF CITIES IN A DISADVANTAGED ENVIRONMENT? AN EXAMPLE IN HAITI. 2019 xxx. http://hdl.handle.net/2078.1/225114

7. Carlier d'Odeigne, Olivier; de Schoutheete, Ferdinand; Soares Frazao, Sandra. DRONE-DRIVEN SURFACE VELOCITY MEASUREMENTS IN NATURAL RIVERS. 2019 xxx. http://hdl.handle.net/2078.1/225111

8. Soares Frazao, Sandra; Abbeels, Stéphanie; Messens, Marie. DAM-BREAK FLOW IN A CHANNEL WITH A 90° BEND AND MOBILE BED: EXPERIMENTAL AND NUMERICAL SIMULATIONS. (IAHR World Congress Proceedings), 2019 xxx. doi:10.3850/38WC092019-1546. http://hdl.handle.net/2078.1/225058

9. Vanderdonckt, Jean; Soares Frazao, Sandra; Zech, Yves; Villarreal Narvaez, Santiago. Measuring Particle Flow by Voronoï Diagrams. In: Proc. of the 38th "Caius Iacob" Int. Confernce on Fluid Mechanics and its Technical Applications, 2019, p. 15-16 xxx. http://hdl.handle.net/2078.1/222833

10. Deleersnijder, Eric; Dobbelaere, Thomas; Draoui, Insaf; Hanert, Emmanuel; Anh Le Hoang; Ishimwe, Ange; Lambrechts, Jonathan; Legat, Vincent; Saint-Amand, Antoine; Soares Frazao, Sandra; Vallaeys, Valentin; Vincent, David. SLIM: A multi-scale model of the land-sea continuum. 2019 xxx. http://hdl.handle.net/2078.1/243281